Orzbow New and old style upgrade
New fixed design of suction cup
Orzbow baby potty training seat
Looking for an easy and convenient way to start toilet training your child? The Folding Training Seat by Orzbow is the ideal way to start training your child how to use the toilet.
Recommended for travel use
Orzbow Folding Travel Toilet Seat fits most standard and public toilets securely.
Perfect for on the Go
Freely switch Foldable To Unfoldable Design - Toilet Seat cover Folds up pretty small size of 7.2''L x 5.9''W x 2.8''H to bring to public restrooms easily and perfect for your children's away-from-home bathroom's needs and compact for "on the go" and traveling;
The safest baby toilet
It has 8 suction cup grips around it to ensure you child is secure as possible while learning how to use the bathroom.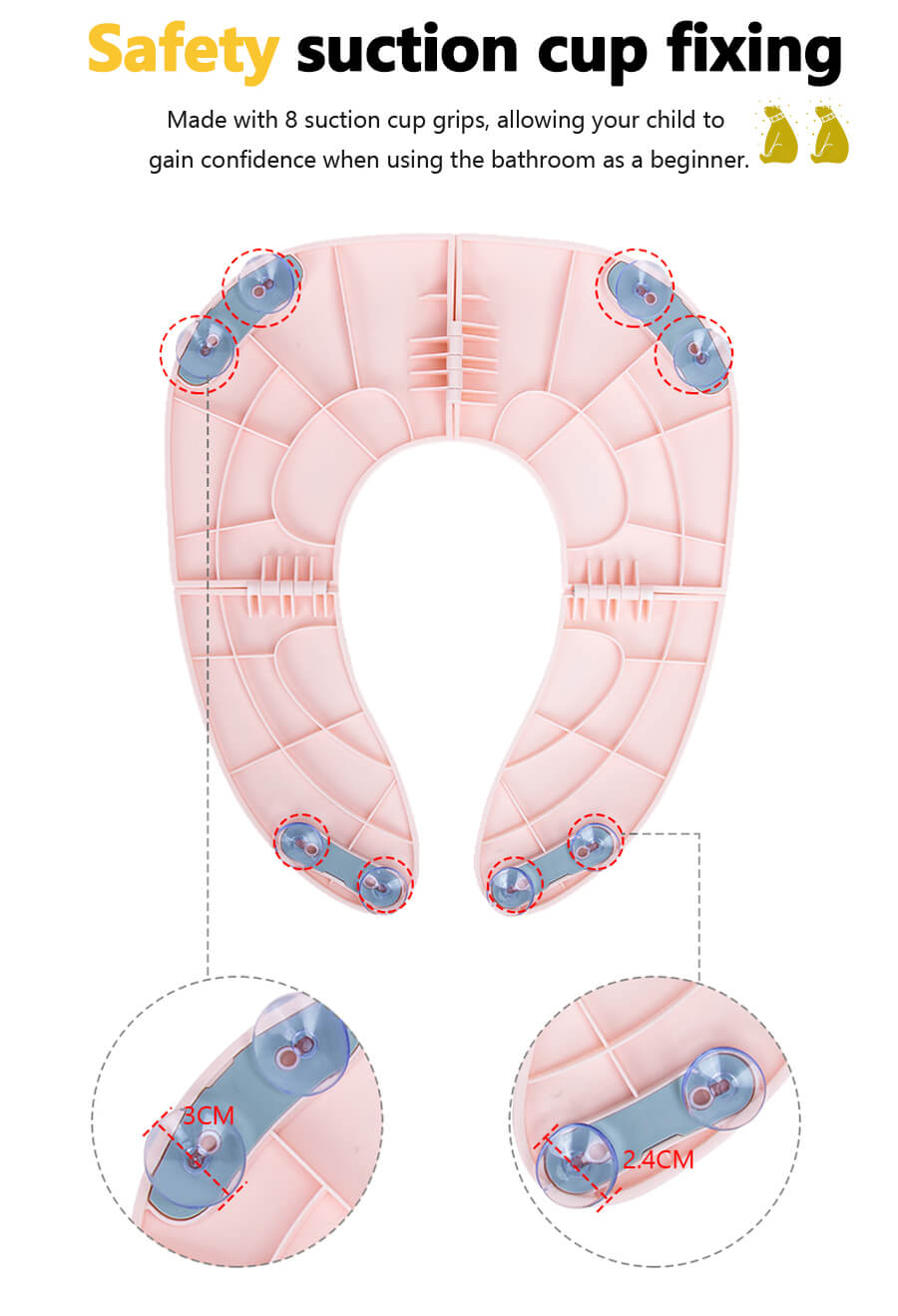 Easy to clean
A simple wipe is all it takes to clean.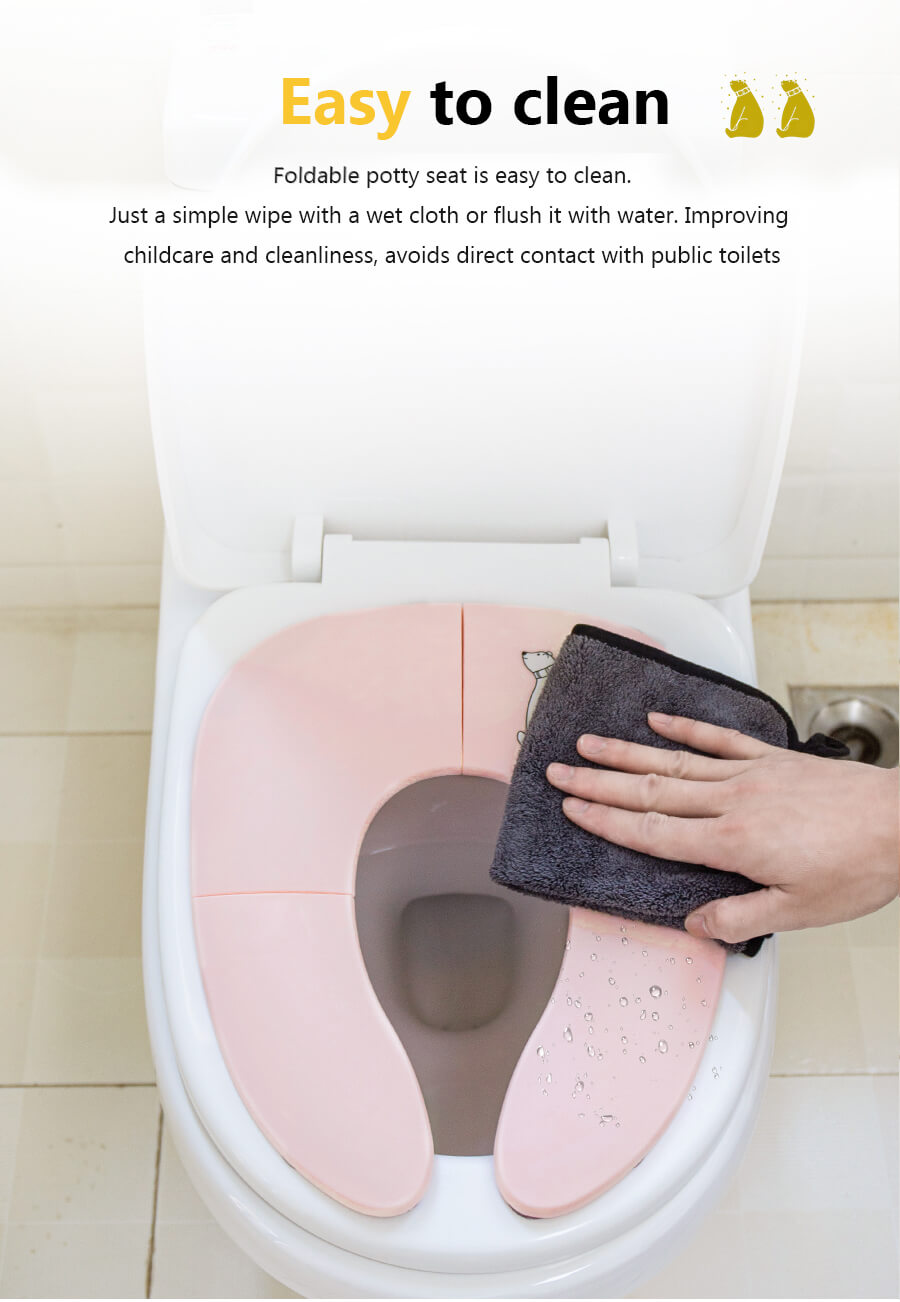 Good materials in the details
BPA Free materials. The manufacturer includes a lifetime warranty covering defects.
Fits most toilet
Size design has undergone extensive testing, Orzbow Folding Training seat can be used while on vaction, in your home or practically anywhere!
Detailed size description